6/13/2013 10:34:34 AM - View: 933
Sustainable Development Institute – Monash University visited TUAF
On the morning of June 4, 2013, a delegations of Sustainable Development Institute from Australian Monash University (SID-MU) headed by Dr. Paul Mc. Shane-Research Director paid a working visit to TUAF. The delegation was accompanied by Mr.Simon J. Rowntree – Project Manager, Dr. Terry Chan and Dr. Jerremy Aarons.
The delegation was warmly welcome by Dr. Tran Van Dien – Rector, along with Associate Professor, Dr. Tran Ngoc Ngoan – Vice Rector; Associate Professor, Dr. Nguyen The Hung – Head of the Office of Science Management and International Affairs and teaching staffs.
After the introduction of TNU and TUAF by Dr. Hoang Thi Bich Thao – Vice Head of the Office of Science Management and International Affairs, Dr. Paul Mc Shane gave a brief introduction of Monash University – which ranks among top 100 world's best universities with one major stands in list of world's top 10. Besides, he also introduced some projects regarding climate change and sustainable development that have been implemented by SDI in the Asian regions and Vietnam.
After the discussions, the two sides have come into agreement of building cooperations in 4 main fields of
Improving and developing community ability
Intellecture Asset Management.
Conducting researches on pollution in Cau River
Conducting researches on indigenous knowledge to reduce and respond to climate change
The two sides have signed an MOU and agreed to carry out more extensive discussions over the matters of mutual interests, as well as organizing seminars on climate change at TNU in the near future.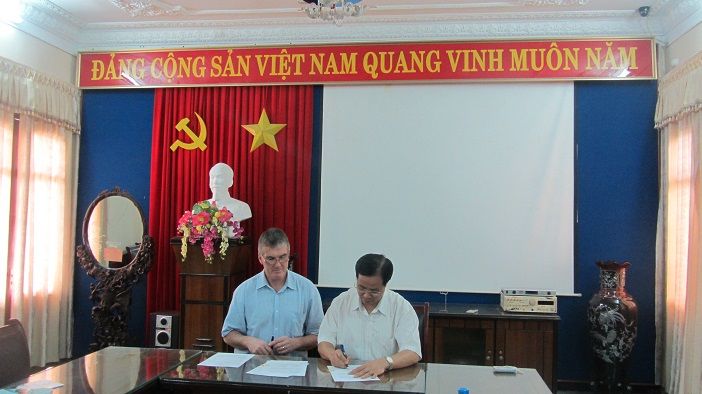 MoU Signing
Dr. Paul Mc. Shane presented souvernir to the University's rector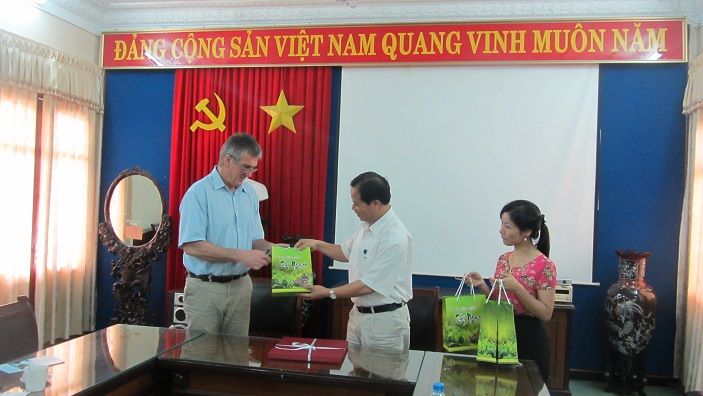 Repesentative of the University presented souvernir to the delegation of  SID-MU
More News